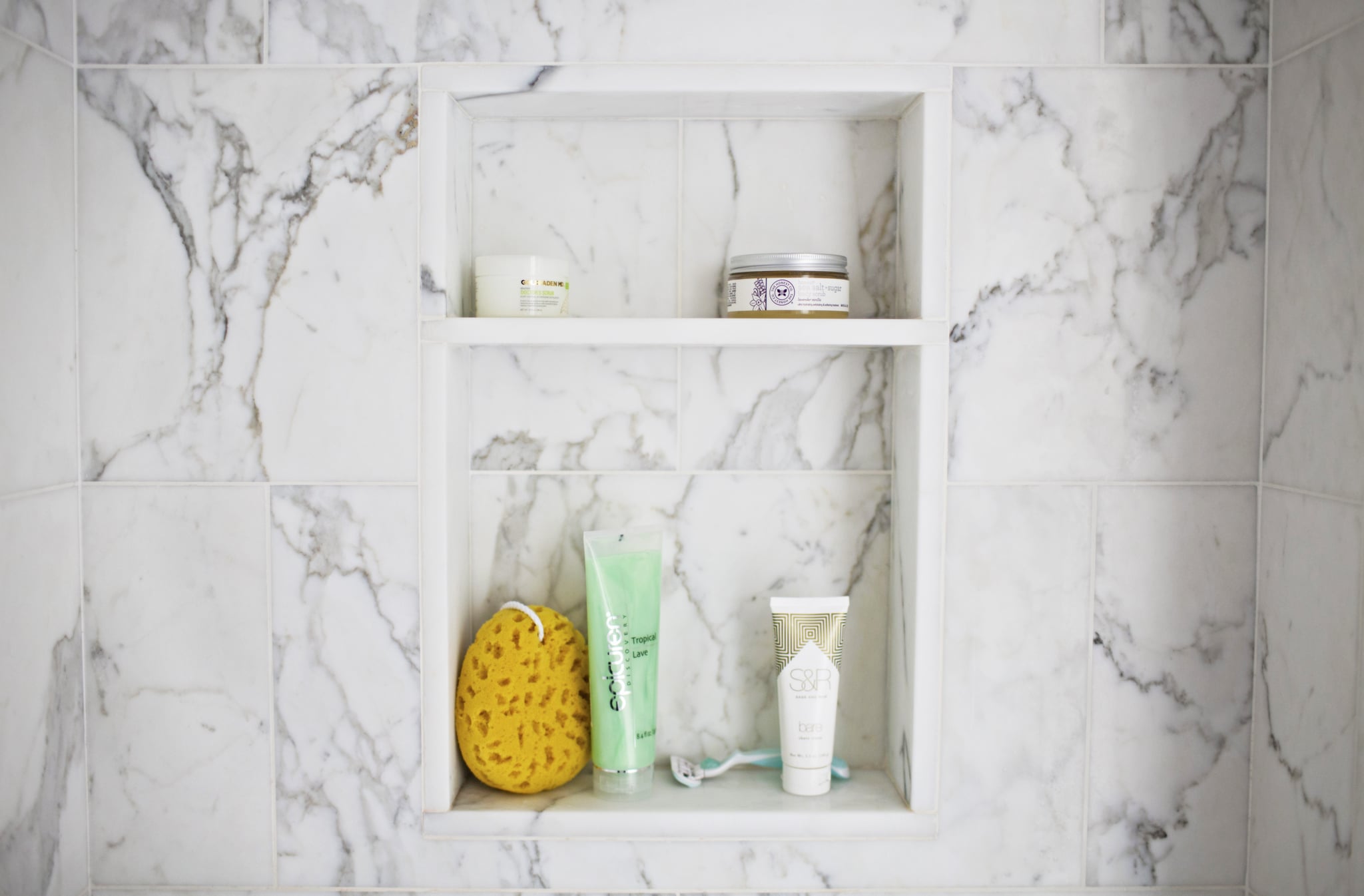 We've recently come to the conclusion that baths and bath time, in general, are the kind of everyday luxury that shouldn't be overlooked. However, like most things in life, you don't realise what you've got 'til it's gone, and speaking as someone who's currently living in a bathless apartment, I've accumulated significant time standing in my sad shower, reflecting on all the ways I'm missing out on #bathlife. Make no mistake, bathing is an act of self-care that should not be overlooked in its effectiveness. But, of course, like any self-care activity, you've got to know how to maximise its healing powers and potential.
If you are fortunate enough to have a bath at your disposal, and you can make time to schedule a regular session, we're breaking down all the ways you can upgrade the act of bathing, into the art of self-care — all in the name of #wellness.
Semi-Submerged Meditation
Despite the fancy sounding name, this is really just taking the opportunity to meditate while chilling out in the bath. If you normally struggle to find 10-15 minutes uninterrupted, bath time is the perfect opportunity to close (and lock) the door behind you, relax into some warm water, and just exist in a quiet and calm atmosphere that's free from disruption. One word of advice, if you are prone to a snore-sesh while meditating, we wouldn't recommend doing it while partially submerged (for obvious reasons!).
Get Salty
No, we don't mean using your bath time as an opportunity to debrief on all the drama in your life (although, that does sound kind of great), we're talking about adding epsom salts to your bath. We've already spruiked the endless benefits of bathing in salty water before, but with the ability to improve sleep, muscle recovery, and reduce pain and inflammation, you'd kind of be silly not to take the opportunity to epsom salt-away your troubles.
Supplement Your Tub
It's time to start thinking about your tub as a giant glass of water just waiting to be supplemented. After all, your skin is your body's largest organ, so why not take the time to really treat it. Whether you want to dose yourself in apple cider vinegar (it's a thing), add baking soda to calm irritated skin, or green tea to help detoxify there's a way to supplement your tub to aid any issue.
Turn Up the Heat
We're not suggesting you should sit in a boiling hot bath, but running a bath at a hot, yet comfortable temperature, is actually scientifically proven to mimic similar results to working out (thanks to the concept of "passive heating"). According to a study conducted by Loughborough University, sitting in a hot bath for one hour, produces the same health benefits that you gain from half an hour of waking. We know what we'd prefer to do, right?
Image Source: POPSUGAR Photography / Sheila Gim